16°24'41.31" S, 145°24'31.23" E
Fishing Saltwater Creek is similar to Mossman River, it can fish really well at times and your highly likely to catch a fish. It holds small Barramundi, Mangrove Jack, Flathead, Trevally, Jungle Perch, Sootie Grunter and Queenfish.
It can be a great alternative and you will mostly likely be the only person fishing – which is great!
Download GPS Marks
1000's of offshore spots, sign up Just $2.95 to access the map of fishing spots
Sign Up
Fish Species caught at Saltwater Creek
Tide Times Saltwater Creek
Newell (2.5km)
Tuesday 30 Nov 2021
Best times to go fishing in Saltwater Creek
Swipe Left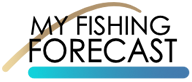 Fishing forecast provided by My Fishing Forecast, an advanced rating algorithm, it is the only predictive rating system that combines a multitude of proven Pro-Fishing Techniques including: Solunar Theory, Meteorological Theory, Vedic Astrology and more.
Port Douglas Fishing Report for February 2016
As we enter into March the full extent of the wet season is still yet to be determined. Do date it has been a moderate wet season with occasional huge dumpings of... Read more
Read the Full Report
Compare to the next location
Saltwater Creek
Currently Viewing