18°39'6.87" S, 146°12'9.12" E
Palm Creek is another small estuary system between Ingham and Townsville. It is rather isolated and from our research has little fishing pressure. Anglers can expect a system with all the features of a larger system, sand flats, mangrove lined banks, deep holes and structure.
Fishing Palm Creek anglers should take into consideration all the advice for fishing any Far North Queensland estuary system. Barramundi and Mangrove Jacks can be caught here using the right tactics and working the snags with lures suited for the current season. Soft plastic paddle tails rigged up on weedless hooks are the best bet all year round.
Download GPS Marks
1000's of offshore spots, sign up Just $3.95 to access the map of fishing spots
Sign Up
Fish Species caught at Palm Creek
Tide Times Palm Creek
Forrest Beach (12.5km)
Sunday 14 Aug 2022
Best times to go fishing in Palm Creek
Swipe Left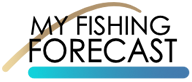 Fishing forecast provided by My Fishing Forecast, an advanced rating algorithm, it is the only predictive rating system that combines a multitude of proven Pro-Fishing Techniques including: Solunar Theory, Meteorological Theory, Vedic Astrology and more.
Port Douglas Fishing Report for February 2016
As we enter into March the full extent of the wet season is still yet to be determined. Do date it has been a moderate wet season with occasional huge dumpings of... Read more
Read the Full Report
Recommended Lures for Palm Creek
Find the best lures for fishing Palm Creek. 5 stars mean this lure has been hand picked for Palm Creek.
Compare to the next location
Palm Creek
Currently Viewing