24°44'20.7" S, 152°40'33.39" E
Fishing Offshore fishing spots near Bundaberg. Download GPS marks for Bundaberg Fishing.
Download GPS Marks
1000's of offshore spots, sign up Just $2.95 to access the map of fishing spots
Sign Up
Fish Species caught at Bundaberg Offshore
Tide Times Bundaberg Offshore
Nielsons Beach (1.2km)
Tuesday 24 May 2022
Best times to go fishing in Bundaberg Offshore
Swipe Left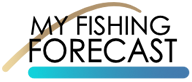 Fishing forecast provided by My Fishing Forecast, an advanced rating algorithm, it is the only predictive rating system that combines a multitude of proven Pro-Fishing Techniques including: Solunar Theory, Meteorological Theory, Vedic Astrology and more.
Bundaberg Fishing Report October 2021
Supplied by Tackle World October 21, 2021 BUNDABERG OFFSHORE With the threats of a thunder storm most afternoons, it's difficult to predict what the weather will do this weekend.  With the full... Read more
Read the Full Report
Compare to the next location
Bundaberg Offshore
Currently Viewing