33°49'45.24" S, 121°56'6.65" E
Bandy Creek Boat Harbour is located only a few kilometers from Esperance, and it fishes well for Bream, Herring and Whiting on light tackle gear. Bandy Creek fishing spots include the Harbour around the boat jetties for Bream, the flats for Whiting and in Bandy Creek upstream of the weir where many Bream are washed over in winter yearly.
Fishing Bandy Creek
Light tackle gear with 2-6lb line, small minnows and soft plastics are the best to target Bream. Whiting will take poppers during the warmer months.
More Esperance Fishing Spots
Find more fishing spots in Esperance.
Download GPS Marks
1000's of offshore spots, sign up Just $2.95 to access the map of fishing spots
Sign Up
Fish Species caught at Bandy Creek – Esperance
Tide Times Bandy Creek – Esperance
Esperance Bay (2km)
Tuesday 30 Nov 2021
Best times to go fishing in Bandy Creek – Esperance
Swipe Left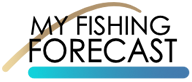 Fishing forecast provided by My Fishing Forecast, an advanced rating algorithm, it is the only predictive rating system that combines a multitude of proven Pro-Fishing Techniques including: Solunar Theory, Meteorological Theory, Vedic Astrology and more.
Esperance Fishing Report
Boats The crews who put in the miles and ventured well east of town scored bigger nannygai than those who worked the waters south of Woody Island. The waters east of town... Read more
Read the Full Report