About Us
The Fishing Spots story
The Fishing Spots idea all started in 2012. The original idea was formed by 2 passionate anglers, who are both website designers and developers living on the Sunshine Coast, Queensland. At that time the concept was called FishingHQ and the idea was to create Australia's largest social network for anglers, but we didn't want to be the Zuckerbergs of fishing… We had massive plans, users could sign up, share updates, create huge profiles, track their catches, send private message and we planned to sell tackle online also.
We were dreaming big, but due to work commitments and possibly a lack of skills to create something so massive without funding, the idea soon faded into the shadows.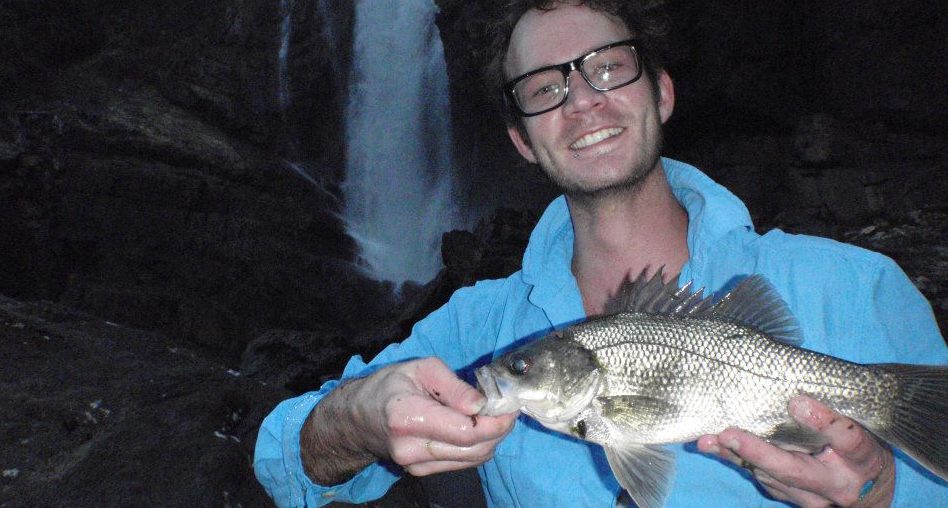 Traveling Australia
Shortly after, Luke started travelling Australia. Moving from the Sunshine Coast to Cairns, where the fishing options became overwhelming. From only ever fishing the Sunshine Coast for Bream, Flathead, Whiting and the odd Jack, the move to Cairns was overwhelming at first. There are just so many more fish to catch in North Queensland! Not to mention going from using 6-12lb spin combos, to using 30lb braid on a bait caster. This is were the idea was formed to strip back FishingHQ and focus on helping traveling anglers get started fishing new spots and creeks.
At the time of Fishing Spots conception, the skills to write code were so complex it wasn't possible! Even now, the website has been built by one person over 3 years!
Leaving Cairns for Perth
After 6 months in Cairns and working on FishingSpots part time, the decision was made to hit the road for Perth. With a Nissan Navara D40 and a 4m Stacer, less than $20000 and a HECS debt it was on!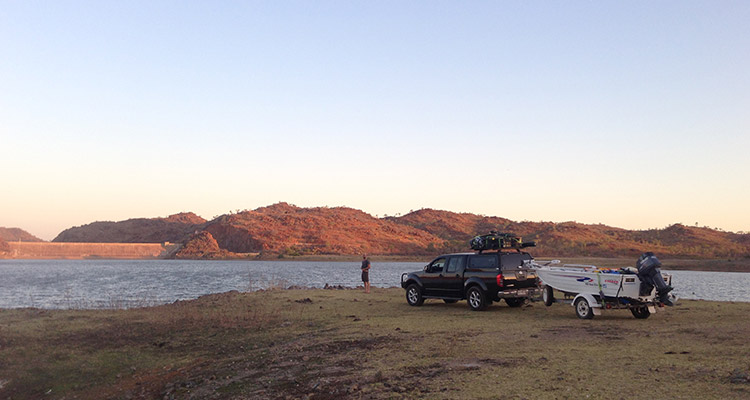 Luke fished around the top end, from Cairns to the Gulf, Kakadu and Darwin. Then over to Broome for 6months. Staying in Broome for 6 months is when Fishing Spots was finally launched to the public back in 2015. From there Luke headed south to Perth fishing Port Hedland, Exmouth and Shark Bay – this has to be best fishing in all of Australia.
It was around this time, that the need for FishingSpots become more and more clear. It's so handy to know if I fish this creek, beach or reef that there are fish here and its been confirmed on FishingSpots. It actually gives you a bit more confidence when going to fish somewhere new!
Perth to Esperance and North Again
After living in Perth for several months trying to increase the bank balance by doing freelance website design and development work, Luke eventually sold the 4m Stacer 🙁 and purchased a Caravan and Foldup Boat. This enabled Luke to work more comfortably while traveling and still be able to fish. Margaret River, Yallingup and Esperance Salmon run and the beaches of Esperance where the next destination.
After catching a heap of Salmon, the decision was made to head north over the top again for the Winter. So with a caravan and fold up boat Luke headed north fishing Geraldton, Shark Bay etc, lots of fishing was done land based and in a small 3.3m fold up boat.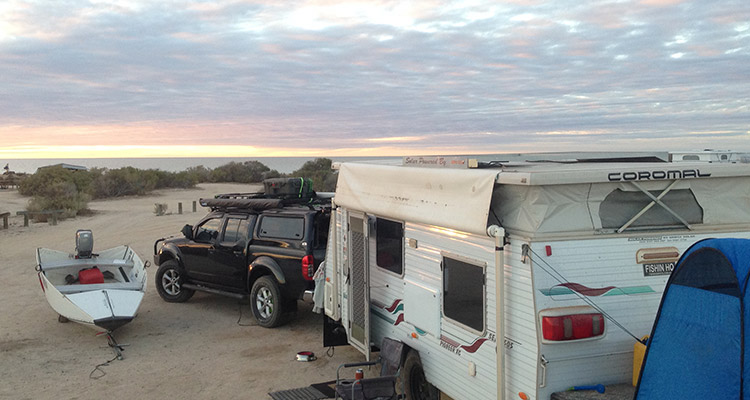 While the fold up boat sounds a bit 'dicky', that little thing was pushed to it limits. Stupidly heading into Giralia Bay 6km from land and catching massive Gold Trevally on the flats and Mangrove Jack in shallow water reefs.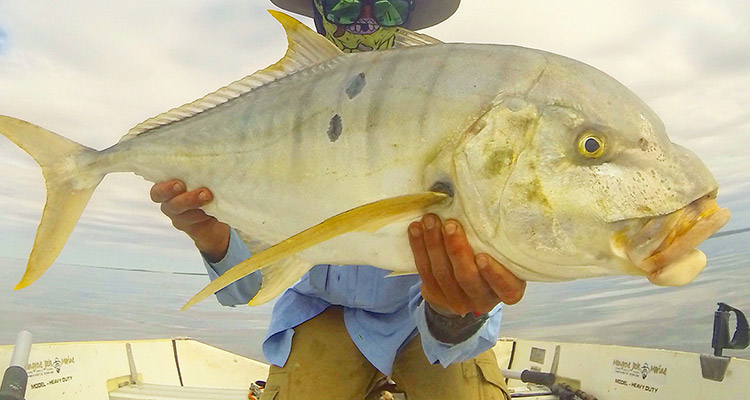 Again lots more fishing was done and huge amounts of information was gathered from local caravan park, tackle store owners and by fishing lots! It's been a lot of fun, but it can't last forever.
The future of Fishing Spots
Back on the Sunshine Coast, Fishing Spots is now becoming a stronger focus. With more time to add in all the research and try to make the website better. The site is still a side project, so please forgive us if something is not working properly! The aim is to make FishingSpots into a valuable resource for travellers, backpackers and even serious offshore anglers. We're starting to compile all of the offshore reefs, wrecks and a few secret spots for the serious offshore angler. Soon Fishing Spots will list all of Queensland, there is currently a massive back log of information from Fraser Island to Cairns. After that, it'll be New South Wales to target Jewies, Bream, Flathead, Luderick and more.
Our Goal
We love fishing and we want to help encourage people to 'fish more' and practice catch and release to sustain our water ways. Yes take a fish or 2 for a feed, but there's no need to bag out on everything! If we could, we'd love to be involved in fish stocking programs around Australia and as soon as the website makes a bit of profit we'll be giving it right back to the fishing community. Whether that means in the form of sponsoring stock programs or helping slow down commercial netting in a local water ways, we'll be there. Fishing Spots is also starting to form alliances with passionate Australia companies, who share our passion for fishing, giving back and supporting sustainable fishing. With their help we hope to make Fishing Spots even better!
We need your help!
If you find Fishing Spots helpful, sign up to our newsletter and like us on Facebook. We dream about Fishing Spots being free for everyone, forever. We also dream that users find it very helpful no matter if your land based, kayak or fishing from a boat.
Do you want to contribute?
If you know a few cheeky spots and would like to contribute to Fishing Spots we'd love to hear from you! Just email admin@fishingspots.com.au.